Bail lawyer in Sydney
The Law Practice is a leading bail lawyer in Sydney and has successfully applied for bail for clients on numerous occasions in many high profile – and sometimes – controversial cases.
Overview of bail applications in NSW
Bail is the "authority to be at liberty for an offence" (s 7 of the Bail Act 2013 (NSW) until the proceedings are concluded or bail is revoked (s 12(1) of the Act). In making an application to the Court for bail, the Court must apply a two-stage test:
Is the offence a (a) "show cause" offence or (b) terrorism-related? If yes, the Court will apply. Flow Charts 1 and 2. If no, the Court will apply Flow Chart 2, only.
Does the accused person present an unacceptable risk test (for all offences)? See, Flow Chart 2.
Flow Chart 1: Show cause requirement (s 16 of the Act)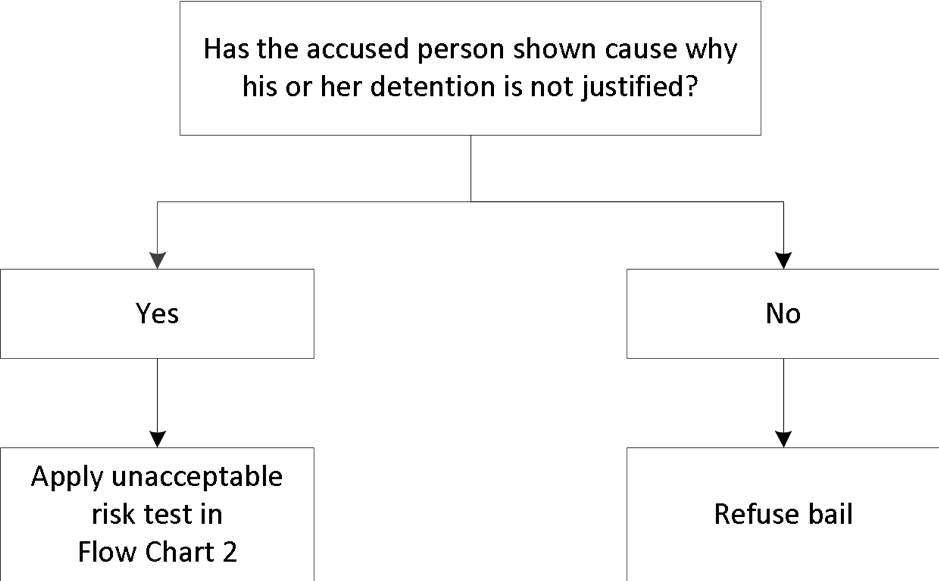 Flow Chart 2: Unacceptable risk test (s 16 of the Act)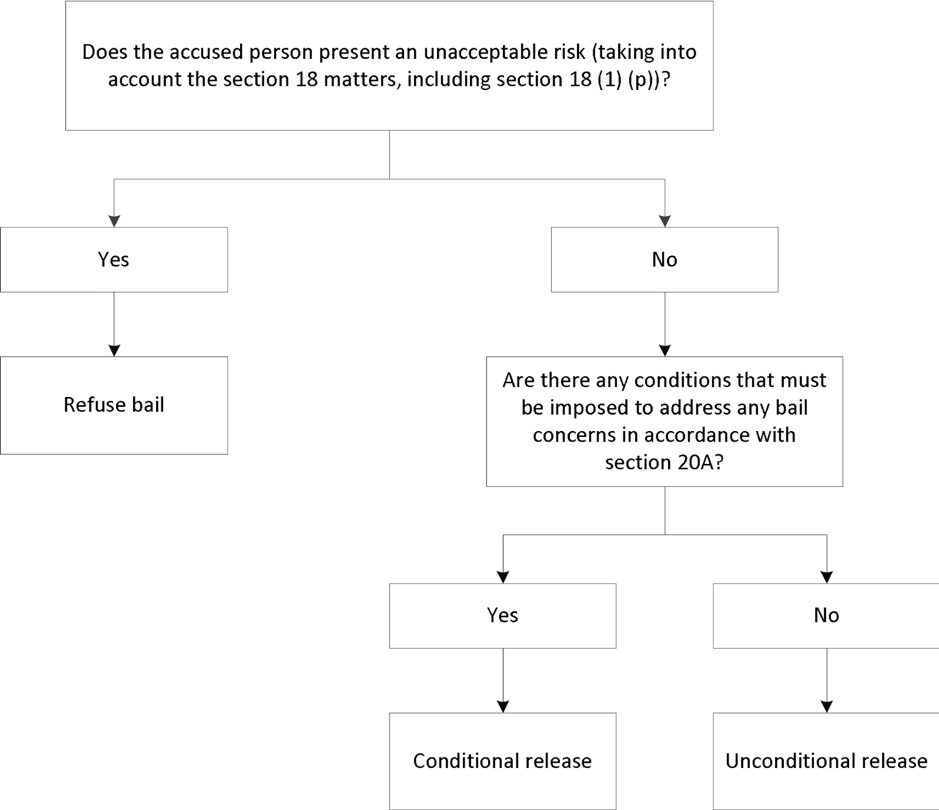 In applying the unacceptable risk test (Flow Chart 2), the Court will consider whether there are any bail concerns (s 17(2)) that if released onto bail, the accused person will:
(a) fail to appear at any proceedings for the offence, or
(b) commit a serious offence, or
(c) endanger the safety of victims, individuals or the community, or
(d) interfere with witnesses or evidence.
The Court can impose bail conditions to address the bail concerns; examples of bail conditions include but are not limited to:
A residential address;
An agreement by an acceptable person to forfeit a sum of money or other acceptable security (i.e. a property) if the accused person fails to appear at Court;
A place restriction, or not to contact or approach certain persons, or not to take drugs or drink alcohol etc.